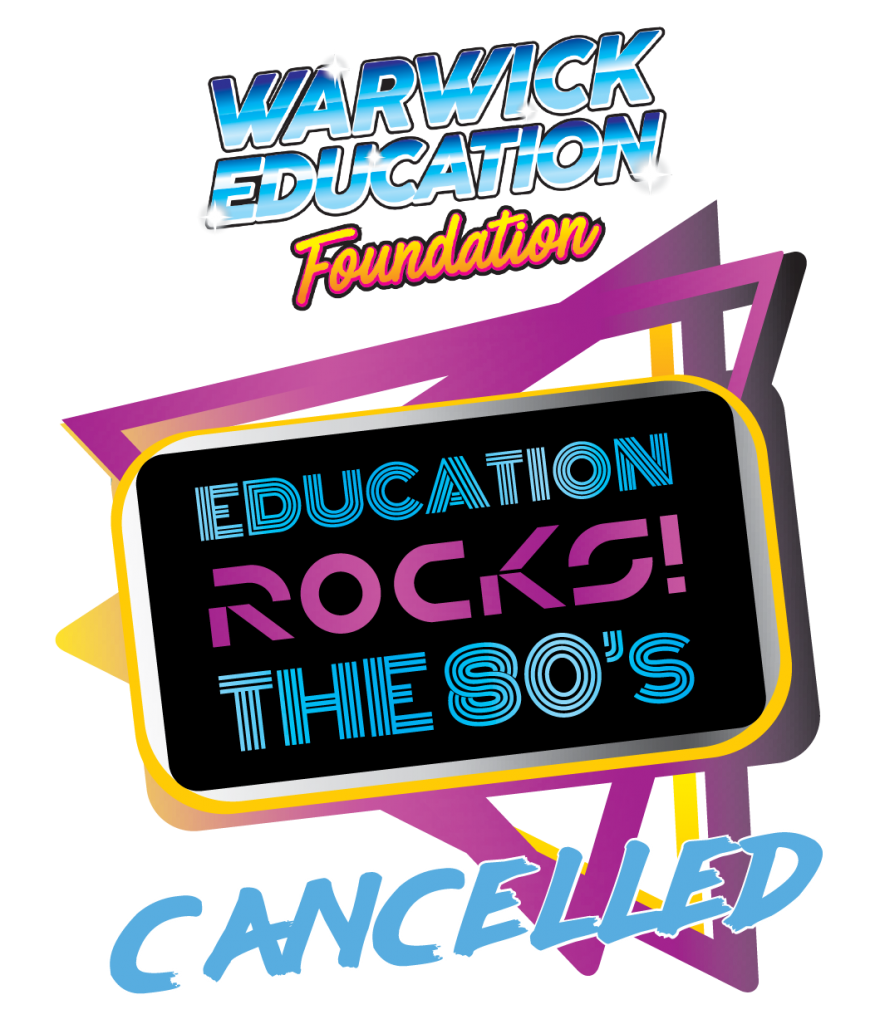 Why we've postponed Education Rocks the 80s till the Spring of 2021.
Is a party really a party if we can't all rock the house together?
Not to knock Zooming, but the Warwick Education Foundation board has put our virtual foot down. When you walk into Ed Rocks the 80s next spring, you'll feel an energy in the room and an excitement in the air with every friend greeted, every glass raised, every auction bid made.
And you'll be so ready to rock.
Meanwhile, the kids can't postpone learning.
We're putting off the party, but that doesn't mean we can put off planning how to help our Warwick teachers and kids. Despite all their hard work from home, the students will have a lot of catching up to do this fall. There will be new subjects to tackle too.
Right now, for example, we're in the midst of reviewing 29 grant proposals submitted by Warwick teachers for programs to enrich student education during the 2020-21 school year.
What about ticket holders, sponsors, and auction-item contributors?
If you donated auction items that sold in the Education Rocks pre-auction, thank you so very much. Your contributions helped raise $2,500.
You didn't miss the main silent auction. We're still planning to hold it online in 2020. Stay tuned. We will let you know details as soon as we can.
If you are a sponsor, match donor, or a contributor to the live auction, we deeply appreciate your support and your patience. We will be contacting you individually about what's next.
If you purchased tickets to Education Rocks the 80s and would like to consider them a donation to the Warwick Education Foundation, we are grateful and there is nothing else you need to do.
If you would like a credit towards tickets for the Spring 2021 event, or a ticket refund, please contact info@WarwickEF.org.
How students are taught will continue to change in the future. Exactly how, we can't say. We can see that the demand for highly educated, highly skilled, highly adaptable women and men will only grow.
The virus has been rough on the Warwick community. But as neighbors have rallied to help neighbors get through it, we have never been prouder or happier to call this place home.
Thank you for all you are doing to make this community – and this world – a safer, kinder, more imaginative, and more innovative place to live.
With many thanks,
Barbara Mobley
Executive Director
Warwick Education Foundation

Groff School Bus Contractors
RJ Waters – Shoppes at Kissel Hill
A Special Thanks To:
Blue Ridge Communications, Dosie Dough, Slate Café, The Bulls Head, Penn Cinema, and Scooter's.