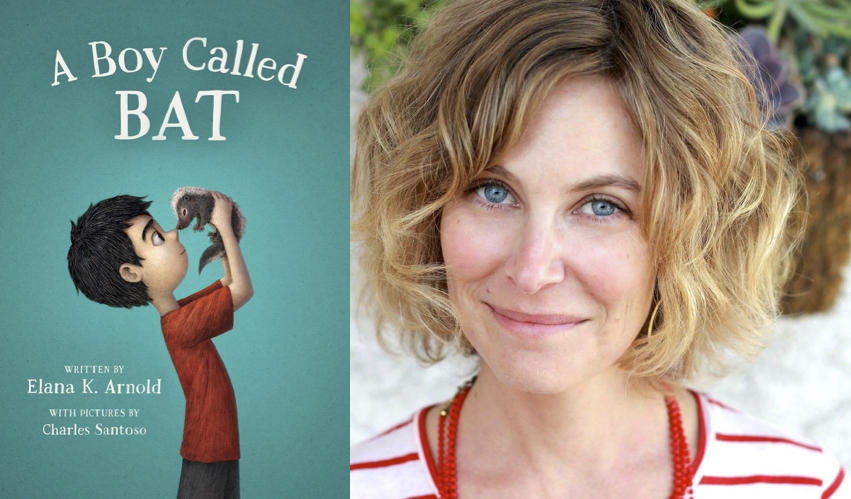 A [Virtual] Evening with Elana K. Arnold
A LIVESTREAM EVENT
HELD IN MAY 2020

Warwick students, families, and community members spent an evening with award-winning writer Elana K. Arnold on May 27, 2020. The free livestream event gave the 2,000 elementary students who have read A Boy Called Bat a chance to hear the author talk about the book and participate in a question and answer session afterward.
"Every year the Warwick Education Foundation is proud to fund the One Book One School One Community reading program," says Barbara Mobley, Executive Director. "Besides giving out a copy of the selected book to all 2,000 Warwick elementary students and their families, we would normally pay for the author to make a multi-day visit to our elementary schools and give a community presentation."

But with the schools closed due to the coronavirus pandemic, the school district had to scrub the live presentations and book signings and make other plans. Quickly restructuring Ms. Arnold's multiple sessions into one livestream event, the school district's organizers made it possible for everyone who was interested to watch and participate at the same time.

"Hundreds of Warwick families could enjoy a simultaneous experience," says Mobley. "This really brought us together as one community—a community that reads with its children. We hope it inspires students to not only read more but be more adventurous in their writing." 
A Boy Called Bat was chosen for this year's One Book One School One Community program after being honored as a Global Read Aloud selection. It's been described as "tender and important" and "the first book in a funny, heartfelt, and irresistible young middle grade series starring an unforgettable young boy on the autism spectrum."
Besides the Bat series, Elana K. Arnold has written many other critically acclaimed young adult and children's books. Her novel Damsel was a Printz Honor winner; What Girls Are Made Of was a National Book Award finalist; and several of her books are Junior Library Guild selections. She lives with her family and "menagerie of pets" in Southern California and teaches in a Masters of Fine Arts program focused on writing for children and young adults.
"We're delighted we've found another way to encourage storytelling," says Barb Mobley. "It's so important in discovering who we are, interpreting our experiences, and seeing how others are different from us—and yet very much like us."