Looking for a unique way to thank that special teacher?
Pick your child's favorite. Or the one who's inspired the most academic improvement. Or a coach or staff member who's gone above and beyond. To honor those special educators who make the Warwick experience exceptional, here's a great way to show your thanks.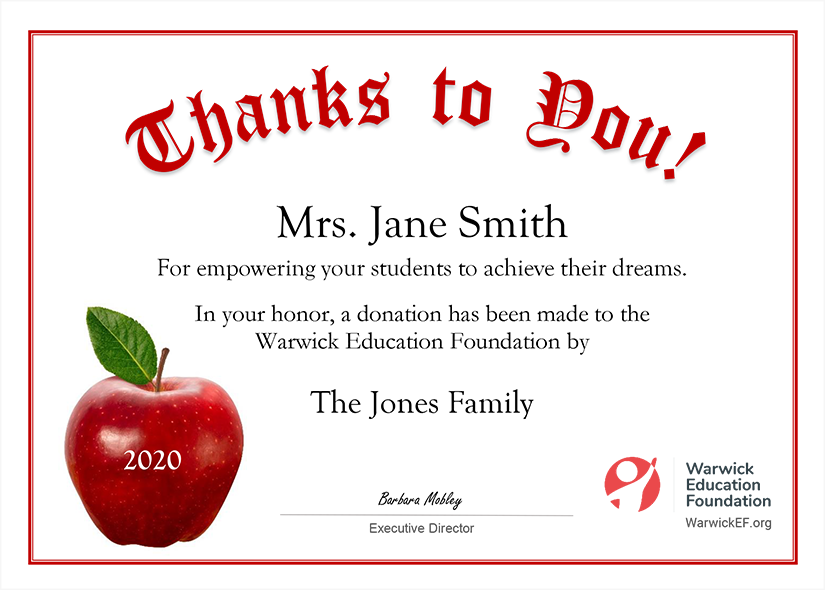 Decide which teachers, coaches, or staff from any Warwick school deserve special recognition.
Donate in their name to the Warwick Education Foundation.
We'll send the Warwick educators you select a certificate of appreciation from you.