After a dark and stormy night, a mysterious egg on the beach.
Let's say you're a young Scottish lass or lad. You're poking around the seashore the morning after the storm when the two of you make a fascinating discovery. What happens next—and next and next—is the funny, spell-binding, heart-tugging tale called The Water Horse.
The story of the hatchling sea-dragon who won't stop growing, written by the famed British author Dick King-Smith, has become a modern classic—and in 2007, a wonderful family movie as well. Small wonder it's the 2021 selection for our annual One Book One School One Community reading program.

For seven straight years, the Warwick Education Foundation has awarded the One Book grant to Warwick elementary teachers. Each year your donations put a copy of the novel chosen into the hands and imaginations of all 2,000 elementary school students and their families. That's 14,000 books over the seven years. 10,000 chances to get Warwick kids excited about the joy of reading and the art of writing.
For those fifth- and sixth-graders lucky enough to attend a Warwick school, each now owns a short shelf of five well-thumbed volumes. A strong start on a personal library and a springboard to a lifelong love of reading and learning.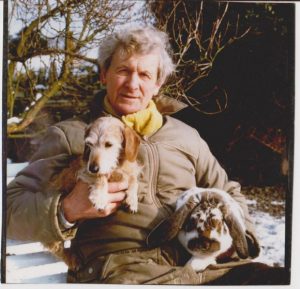 Throughout January and February, The Water Horse was read each night at home, then discussed the next day at school. Class activities prompted discussion, and trivia quizzes reinforced reading comprehension.
Language arts teachers tell us their students don't just discover books they love. They discover authors they love. Authors like Dick King-Smith who stretch their imaginations and portray characters they can relate to. And then they ask for more books by the same writer.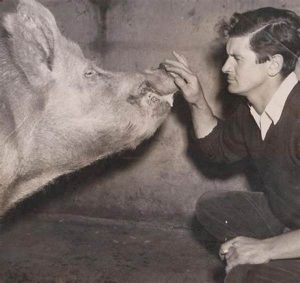 No problem if the kids want more of Dick King-Smith. Over the last three decades of his life, he wrote over 130 books, most of them for children and young adults.
Besides The Water Horse, an earlier book also became a highly popular and acclaimed movie. In 1995 Babe the gallant pig captured the hearts of children all over and won an Academy Award.
Like last year, the One Book program won't include the traditional author's in-person visit to Warwick schools to read from their books and talk about their writing. Fortunately for fans, the delightful story of Dick King-Smith lives online at www.dickkingsmith.com.
Many thanks to the Warwick One Book One School One Community educators who selected this year's book and author for their schools: Mrs. Colleen Heckman, John Beck Elementary; Mrs. Heather Bellows, John Bonfield Elementary; Mr. Will Maza, Kissel Hill Elementary; Mrs. Kathy Steinour, Lititz Elementary, and Mrs. Emily Craig, John Bonfield Elementary.