Doug Balmer:
putting a smile in Warwick chemistry
His favorite chemistry teacher was "always cracking jokes" while urging his students to excel. So when Doug Balmer expresses his own brand of humor in his Warwick High chemistry classes, it's all about reaching the kids as a first step in teaching the kids.
Finding new tools for conducting exciting experiments is another way of grabbing the students' attention, engaging their imaginations, and igniting their creativity.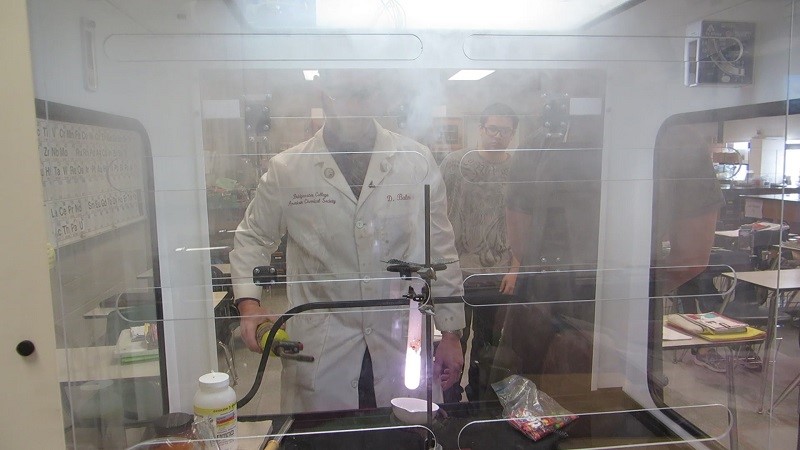 "I'm inspired by my students' creativity," Doug says. "When they're given the opportunity to creatively demonstrate chemical concepts, they really shine." He loves having the right technology and resources, a big help in offering the students "greater flexibility for showcasing their learning."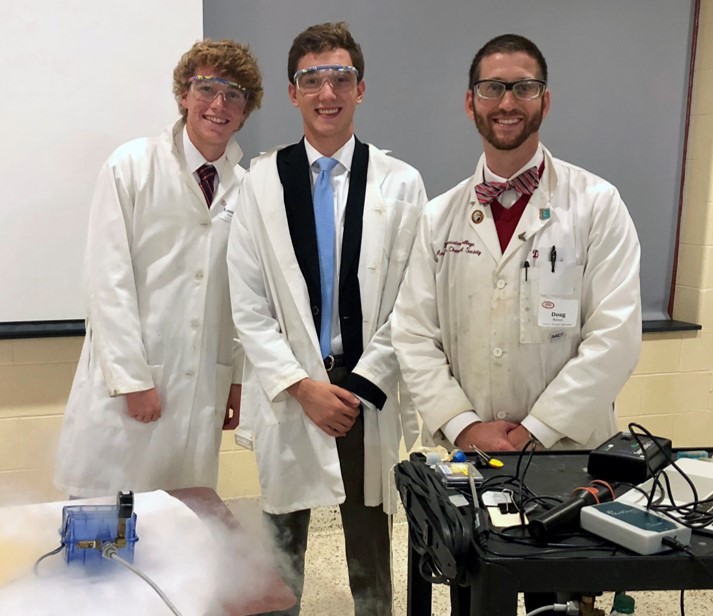 When he arrived at Warwick High in 2008, Doug quickly recognized the opportunity presented by the Warwick Education Foundation to augment science opportunities for kids above and beyond what the school district could fund. During his 13 years here, we've awarded him 11 grants to purchase innovative devices and equipment.
But even $18,000 worth of tools are useless without the teacher. So the Foundation decided to learn more about what goes into making an enthusiastic, dedicated, and inspiring educator.
In Doug Balmer's case, it began growing up in the Manheim Central School District and soaking up strong family influences in both chemistry and education. From a deeply committed uncle, he heard stories of the power of the local education foundation. His grandfather, David McKalips, was superintendent of Manheim Central during the late 1970s.
On the science side, "my father was a research chemist at Armstrong Floor. My older brother and younger sister both went into engineering fields. I, being the middle child, tried to bring both sides of my family together by becoming a chemistry teacher."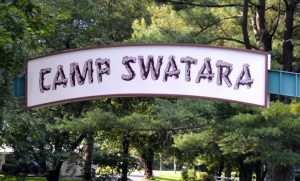 He worked summers at Camp Swatara during high school and college, "and that's where I realized I could combine my passion for chemistry with helping kids learn and grow."
His own character-shaping came early as he watched how his father got things done. "My dad was a strong male role model. He worked tirelessly for our family and for our church and community. He epitomizes the Balmer work ethic, which has come to define my siblings and me."
In high school, his favorite teacher, Mr. Seth Kensinger, taught him more than chemistry. "He pushed us to excel, gave us the necessary lab experiences needed for a science class, all while cracking jokes. Another favorite was Mr. Dave Bleil. He saw some potential in me and allowed me to sit in the corner of his Intro to Calculus class while I did AP Calculus work since there weren't enough students for an AP class. His extra attention was enough to get me 6 college credits."
Doug headed to Bridgewater College in Virginia for a BS in chemistry and his secondary education certificate, then off to Philadelphia for an MS in chemical education from the University of Pennsylvania. Since starting at Warwick in 2008, he's added "co-advisor of the science fair" to his 10-12th grade classroom responsibilities.

One of the biggest changes he's seen is the shift to one-to-one computing. Each student is provided with a digital device to access "a web-based platform for grading, student data, and curriculum. We are now a Google school, meaning students have access to all of the Google Tools such as Docs, Sheets, Slides, Draw, Classroom, Calendar, Meet, and You Tube using the same login credentials."
He can take a deep dive into details, or a broader view when asked, "What are your highest hopes for your students?"
Highest hope for my students – "That they're successful in their careers and the relationships they develop.
I hope my class fosters the science, technology, problem-solving, and social skills students will need to navigate in this world."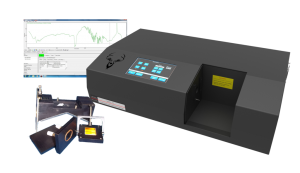 If he could pair that ambition with another award from the Warwick Education Foundation, he says he'd love to get his students an infrared spectrometer because "it tells you so many things about the types of bonds in a chemical. It's extremely robust, the type of instrument that usually lasts a generation of students or the career of the teacher. But the problems is, it's not cheap. Around $10,000."
Keeping current with best practices, in not only teaching but chemistry, is practically second-nature. "First, I think it's important to be part of a collaborative department at Warwick. We're constantly sharing ideas and materials with each other. I regularly use the Journal of Chemical Education and materials from the American Association of Chemistry Teachers (AACT).  And I'm a member of several chemistry teacher Facebook groups. These professional networks are filled with countless teachers who are just one post away from feedback and help."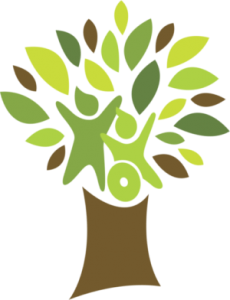 As a lifelong learner, his reading tips toward the professional. Next book on his list: STEM: Student Research Handbook. Heading back to school dictates other choices. "I love taking grad classes, so I plan on taking some more this summer and digging into the materials and books that go with them." Outside of academic pursuits, he's a fan of "the programming on NPR. I'm more of a podcast listener. Some of my favorites are RadioLab and Wait, Wait, Don't Tell Me."
When he's not being Mr. Balmer in the classroom, Doug is a biking and hiking enthusiast, "even more so now that my young kids [he and his wife have two] are big enough to participate and appreciate it. I also love serving my church and its mission. Most recently, we built the Treehouse Playground across from the high school. And I love fixing and salvaging things. I learn so much when I take items apart and get so much satisfaction when I can put them back together and get them to work."
We asked Doug how his friends would describe him. His answer is a clear-eyed, straight-forward assessment without a tinge of false modesty: "dedicated, hard-working, problem-solver, servant-leader."
What we didn't ask was to give the Warwick Education Foundation a pat on the back. Here's what he volunteered:
"I learned how to write grants as part of my graduate work at the University of Pennsylvania. These skills served me well once I got to Warwick. I was so excited to learn about the Foundation's grant program. I've been filling out a grant almost yearly. It's fun to look back on 13 years' worth of grants and the equipment we are still using to this day. I like to show parents a slide with pictures of all of the cool grant equipment we have gotten over the years so that they can see how the Foundation will directly impact their students in the coming year. I encourage them to support the Foundation throughout the year when they see fundraisers."
Ask Doug how he wants to be remembered, and it's easy to see how he puts a smile into Warwick chemistry. "I want to be remembered by my students as a really fun, effective, and caring chemistry teacher that would go the extra kilometer to get them to succeed. I'd be honored if they left a periodic table on my grave marker someday long in the future as they share a meaningful story with whomever they're walking with. I've already told them that my grave marker will have BaI2 (barium iodide) engraved on it. Hopefully, that gives them another chuckle."