Spending the summer on Nim's Island. 
To lose yourself in a story, to give yourself over to the world created by the author's imagination, is like gently swinging in your hammock of happiness under "a palm tree, on an island, in the middle of the wide blue sea."
That's the summer destination for all 2,000 of Warwick's incoming K-6 students and their families. Here's where they'll meet Nim, the adventurous young star of Wendy Orr's novel, Nim's Island. They'll explore the land and waters with her and her father Jack. They'll ride a sea lion named Selkie, make friends with Fred the iguana and Chica the turtle, grow vegetables in their garden, sleep in a thatch hut, and check their email thanks to a satellite dish.
And just when it seems like never-ending fun, Jack is lost at sea in his sailboat and a thunderstorm rolls in. How will Nim handle this threat to her idyllic life? How would your grade-schooler?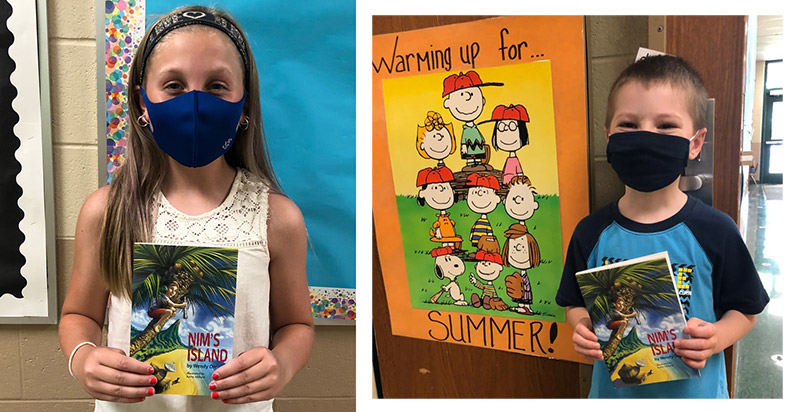 There's a discussion topic like that for each of the 16 chapters of Nim's Island. Over a three- or four-week period, the entire elementary community of 2,000 Warwick families will read and talk about the book at home. They can extend their interest with a dozen possible activities suggested by the teachers, like reading other survival stories. Or constructing a coconut raft or a volcano like Fire Mountain. Or visiting an aquarium to learn more about marine life like plankton and protozoa, sea birds and tortoises, and those nine-pound coconut crabs with their three-foot leg span.
Nim's Island is being read in the 10th consecutive year for the One Book One School One Community reading program funded by a grant from the Warwick Education Foundation.  Because of the great popularity of the program and the lack of an author visit this winter, the teachers looked for a way to sustain their students' reading momentum. Waiting till next year was waiting too long. So the teachers organized and the Foundation funded Summer Edition 2021.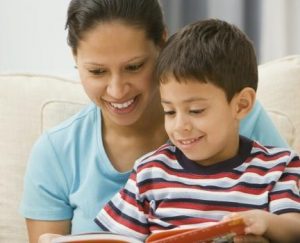 Parents reading to their children 15 minutes a day—just one chapter—is the key to a great family bonding time. It teaches listening skills, expands imaginations, builds enthusiasm for reading, models storytelling—and lets each child feel loved and cared for.
As a natural follow-up, families can watch a dramatic 2008 movie version of the story. It stars Abigail Breslin (Little Miss Sunshine) as Nim. Kids like to compare the differences between the film and the novel.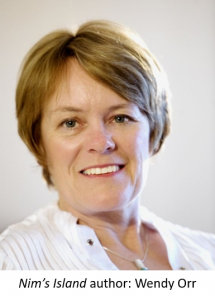 While there's no author visit, Warwick families can contact Wendy Orr through her website, Facebook page, Instagram, or Twitter. And also reach the illustrator, Kerry Millard; she loves to hear from readers.
We believe Summer Edition 2021 will help unify our school community and bring everybody back with a renewed feeling of connection to one another. Teachers also expect to find a renewed enthusiasm for reading.
Thank you for playing your part. Your donation contributes to not just improved literacy but a love of language that never grows old.