How auto-darkening helmets protect Warwick High welders. 
Before we tell you why the 45 welding helmets we funded are safer, do you realize Warwick is one of the few high schools in the county where students learn basic welding skills?
Warwick senior Colby Richard sees the class as preparation for a career goal. "I'm going into mechanical engineering and thought it would be beneficial to have some welding knowledge and experience."
For many students, it's the first step into the welding field, either directly after high school or after more intensive training at schools like Thaddeus Stevens College or Lancaster Career and Technology Center.
Right now in Pennsylvania, there are 1,796 job opportunities in welding through indeed.com alone. Our state ranks among America's top five in the highest number of working welders.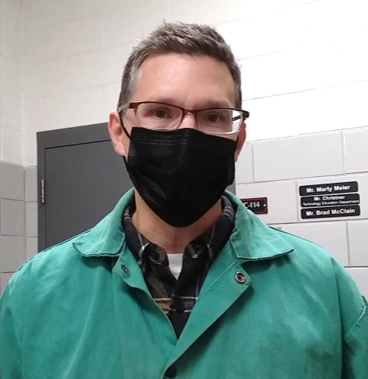 "A whole host of employers right here in Lancaster County are looking for welders," says Brad McClain, the Warwick welding teacher. "High Steel, Astro Machine Works, and a number of others are hiring our students.
"Our primary focus is teaching all the basic skills in four types of welding: MIG, TIG, stick, and oxy-acetylene as well as plasma cutting."
Why auto-darkening helmets are the professional choice.
All welders need protection from intense ultra-violet and infrared radiation without sacrificing work-surface visibility. Professional welders protect their eyes and head with an auto-darkening helmet.
The old-style fixed-shade helmets required a clumsy two-step prep: push up the dark face shield to see what you're about to do, then nod your head to snap the shield back in place. At that moment, you're blind until your torch lights up the metals you're joining.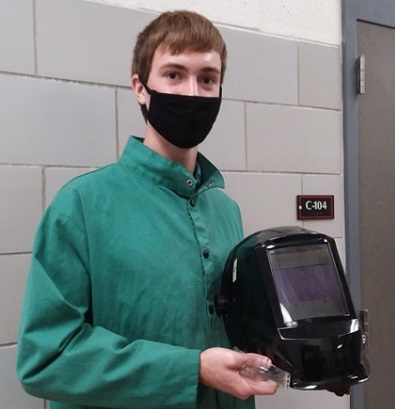 That's changed at Warwick High School. The auto-darkening helmet eliminates the head snap and assures welding students both visibility and protection. The lens lets in plenty of illumination "so you can see to line up your weld and make sure you're ready to go," explains Colby Richard.
"The instant you strike an arc, the lens automatically goes black so you don't flash yourself in the face." And the brilliant light from the torch illuminates the joint you're welding.
Warwick welding students now work with 45 automatic-darkening helmets funded by the Warwick Education Foundation. An extra margin of safety your giving made possible.
Beyond the safety advantage, students who aren't fumbling with equipment learn more in a shorter period of time with less wasted motion and less wasted material. This is especially important because there's so much to cover in a one-semester course.
In 2015, Brad McClain requested the first 10 auto-darkening helmets. But his course proved so popular that enrollment more than doubled to over 50 students. The Foundation stepped up and funded 16 more auto-darks in May of 2021.
With Covid still prevalent, sharing helmets was no longer an option. Rather than use an old fixed-shade helmet, Brad told us, "a number of students took it upon themselves to make a personal investment and get their own auto-darkening helmet. It's great to see students that interested, but I'd love to provide these helmets to every student who comes through our program."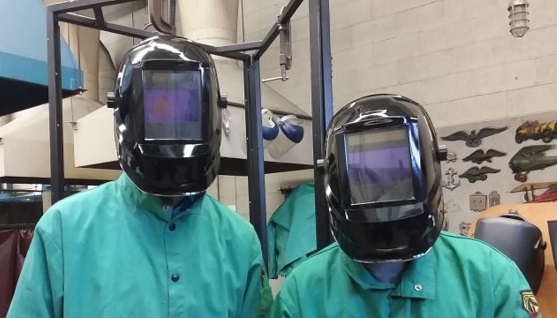 Once again, through the power of your giving, we were there to help. In November of 2021, we awarded $1,767 to buy 19 more auto-darkening helmets.
Brad McClain takes great satisfaction in keeping his students safe and seeing them make practical use of their new welding skills. His course is one more doorway to success in life for Warwick students.
It's one more reason we believe donating to the Warwick Education Foundation is the best investment you can make in the future of our community.